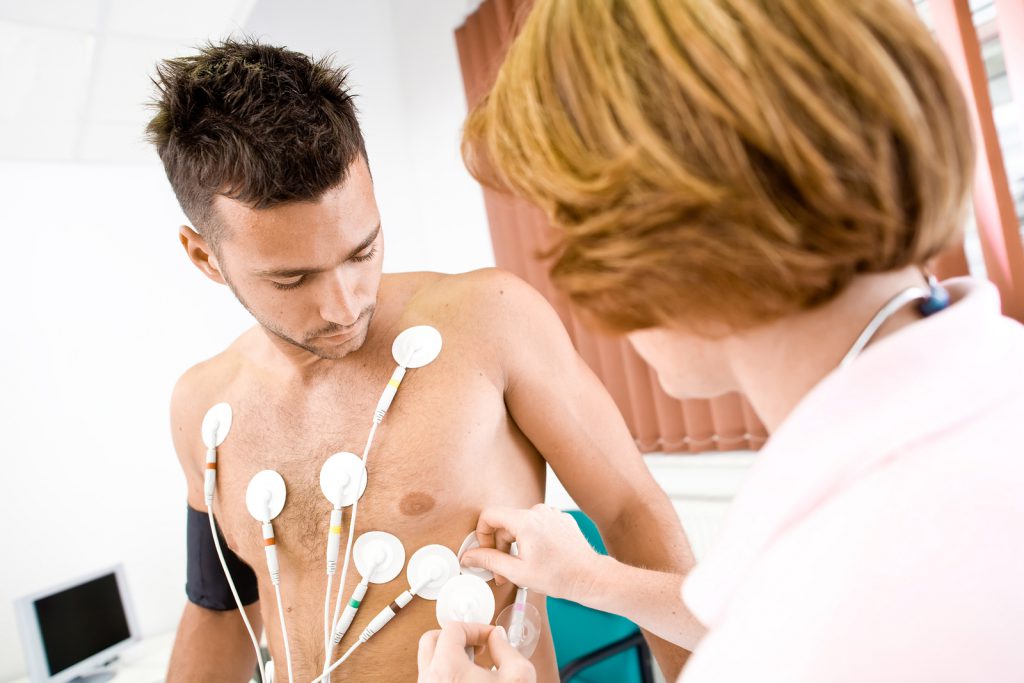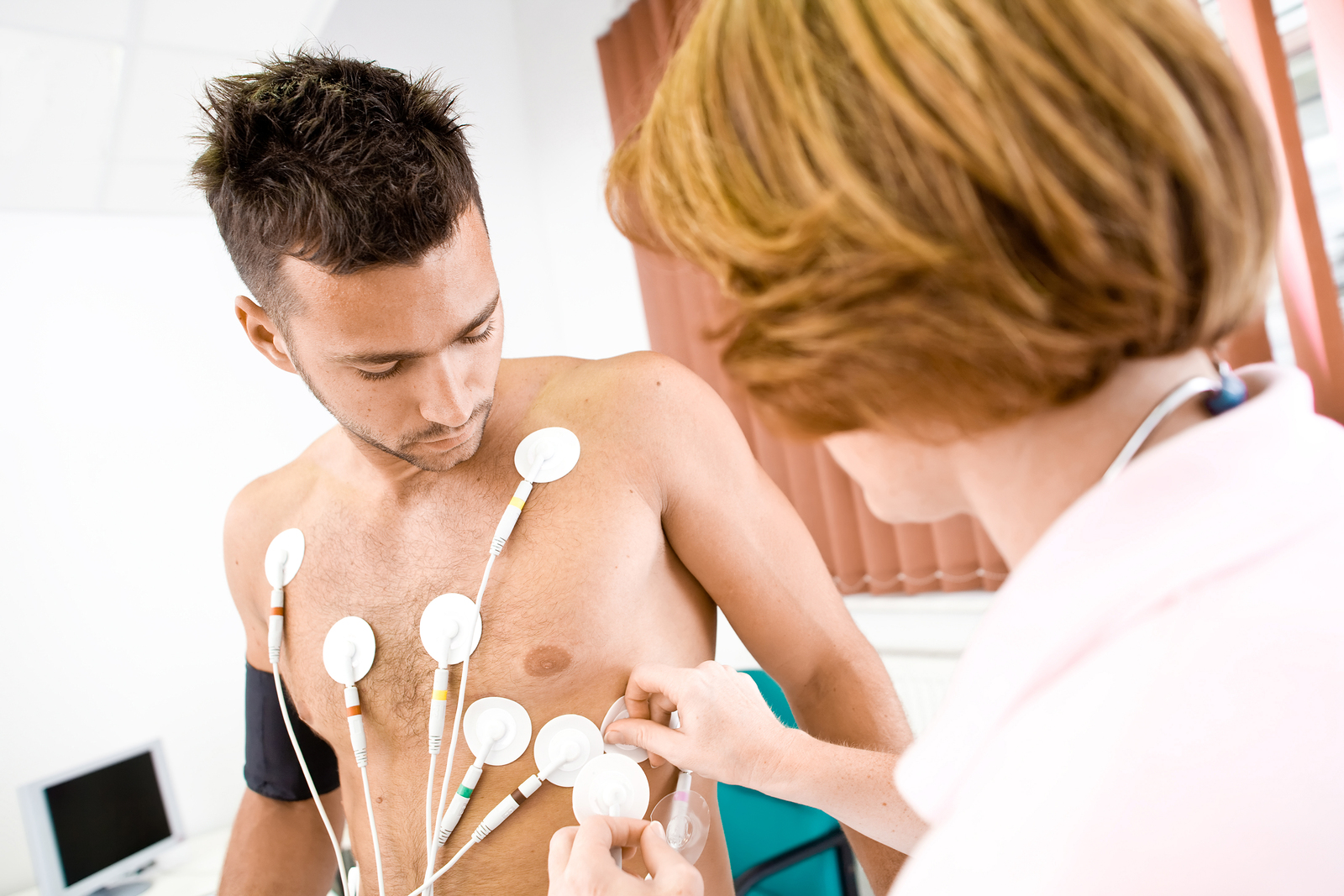 The objective of the EKG technician program is to train students to work in hospitals, clinics, emergency and trauma centers, private physician's offices, out-patient centers and extended nursing care facilities. The EKG Technician will be given training on how to operate and adjust EKG heart monitors and understand the results of the electrocardiograph (EKG) recording.
As an EKG Technician, you will:
Promote required mobility
Increase in muscle strength
Maintain muscle strength
Help prevent contracture and tightness
Decrease risk factors for decubitus ulcer (bed sores)
Decrease level of dependence while performing activities
Increase in the sense of satisfaction and self-esteem
Increase in skills performance due to increase muscle coordination
Improvement in the quality of life
Improvement in quality of self-care
EKG Technician works in echocardiography, EKG technicians help physicians in the diagnosis and treatment of different cardiovascular conditions, including invasive cardiology, echocardiography and vascular cardiology.
According to the Occupational Outlook Handbook, the expected growth for EKG technicians is anticipated to be a range of 24% from 2008 to 2018.
Universal Healthcare Training Institute offers the education to develop the knowledge in electrocardiograms, Ultrasounds and sonograms by reading the heart's electrical impulses of a patient's heart.
Skills to Perform EKG include:
Apply electrodes and leads
Holter Monitoring and Stress Testing
Interact and prepare patients for an EKG
Medical Terminology
Anatomy and physiology of the heart
Diseases and heart disorders
State rules and regulations regarding certification requirements
References
AMCA American medical certification association. EKG technician certification.2018. https://www.amcaexams.com/exam-candidates/certification-exam/ekg-technician-certification/
Start Your CNA Training Today!